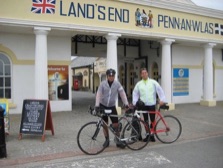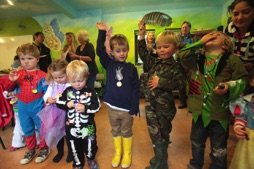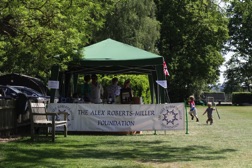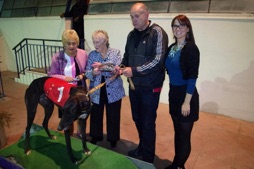 Make a donation
If you have online banking, you can make a direct transfer to The Alex Roberts-Miller Foundation at: a/c no: 31681328, NatWest Bank (Dorking UK branch) sort code no: 60-07-02. Please remember to include your name as a reference so that we know who sent it.
You can make one-off or regular donations through Virgin Money Giving. They can even arrange for Gift Aid to be reclaimed automatically. The only charges they make are a 2% transaction fee and a 2.5% card processing fee. From September 2019 sponsors will be able to opt into the 'Donor Covers Fee' scheme, which allows them to cover these small charges so that the charity receives 100% of the money raised.
To donate by post, please make cheques payable to "The Alex Roberts-Miller Foundation" and send it to: The Alex Roberts-Miller Foundation, P.O. Box 104, Dorking, Surrey RH5 6YN.
To make a regular donation, please complete our standing order form. Regular donations are of special value, as they provide us with a predictable flow of funds.
You'll be glad to hear there are LOADS of ways to help us!
If you would like to receive our (infrequent but brilliant) newsletters, which detail grants we've made, upcoming fundraisers and other news, do drop us a line to join our mailing list. Just click here.
OUCH - Oxford University vs Charterhouse School
OUCH 2021 will take place (COVID-willing!) on Sunday 11th July at Charterhouse School. We are longing to see everyone again for a jolly day of picnics, family fun and friendly rivallry. For obvious reasons OUCH 2020 was cancelled, so we're hoping to make this one a biggy!
For a mere £5 - or a smile if you're under 18 - you can join us for a fabulous day of picnics and cricket in the leafy, (almost always) sunny charms of Charterhouse School. Entry price includes fun and games for kids, a delicious half time tea and a ticket for the raffle. OUCH usually takes place in May, is always on a Sunday, often on the bank holiday weekend.
The series stands at 10 wins for Charterhouse, 6 for Oxford and 1 draw.
Foundation Events
When we are organising a special event we will publish details here. Events in the past have included a wine tasting with Olly Smith, black-tie balls, quiz nights and a night at the dog racing track in Wimbledon. We have a few things up our sleeve but nothing concrete yet (thank goodness - imagine how tricky it would be to lift our arms!)...
Buy a teddy!
Trustee Beth Roberts-Miller is putting her mad crochet crush to good use and is whipping up adorable toys and creatures to raise money for the Foundation. Snap up a made-to-order treat today! £8 each, including P&P.
Online Shopping
At no cost to you, you can fundraise by buying things online through givingabit or through easyfundraising. Participating online retailers - hundreds of them, including Waitrose, Asos, John Lewis and Boots - will donate to us every time you shop. Check it out!
If you sell on eBay you can automatically donate a percentage of your earnings. Incidentally, eBay will waive the same percentage of your seller fees. It's a win win!
Gift Aid: Whether you make a regular or a one-off donation, the Foundation can claim an extra 25p in Gift Aid for every £1 you give us, so please print off this Gift Aid Declaration and send it to us!
Sponsored Events
If you would like to join the ranks of our stupendous supporters who have done brilliant and bonkers things to raise money, you can create your own fundraising page with Virgin Money Giving.
HMRC allows you to make tax-efficient individual donations, and your company to make tax-efficient company donations. Just saying...
* The Alex Roberts-Miller Foundation * Registered Charity No 1093912 * PO Box 104, Dorking, Surrey, RH5 6YN *