Grants To Date
Since 2002 the Foundation has given a total of £406,500 to these charities: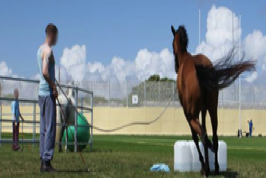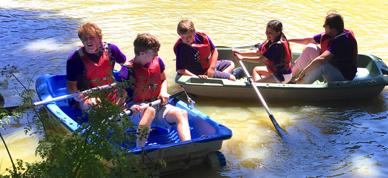 Afasic is a charity representing those with speech and language impairments. Our grant allowed them to offer Summer School places to London children with speech and language impairments who were about to move from primary to secondary school.
The Back-Up Trust Youth Programme is a charity which runs activity courses to aid the rehabilitation of people paralysed by spinal injury. We asked for our latest grant to be used to increase the provision of activity courses designed for children under 18. In the past we have also supported their courses for young adults (18 to 25), youth mentoring scheme, and young people's e-forum.
British Blind Sport organises a range of sporting activities for blind and partially sighted young people and adults, encouraging participation in sport at all levels, from grassroots to the Paralympic Games.
Capital Kids Cricket was formed by a group of volunteers to re-introduce cricket to the sports curriculum of inner London state primary schools. Now, thanks to Capital Kids Cricket, most of those 800 primary schools now actively teach cricket, and the campaign has been extended to secondary schools.
CCHF All About Kids brings inner city children to the countryside, to learn and develop confidence while adventuring in the natural outdoors. The charity is joining forces with The Outward Bound Trust so it will no longer exist in its current form. We used to sponsor their summer holiday camp, a few of which took place at Charterhouse School.
Children's Heart Federation is a parent-led charity supporting children with heart disease and their families, by providing information and learning tools to help children understand what they are going through. We sponsored a family day out at Beale Park in Berkshire.
Donna Louise Trust cares for children who are not expected to reach adulthood, and their families, at their purpose-built facility in Stoke on Trent.
Drive Forward Foundation works with care leavers aged 16 to 26 years to develop the key skills, confidence and motivation which enable them to move into work, education or training. Through a mix of one-to-one support, employability skills training, direct links to employers and in-work mentoring, Drive Forward helps them to make their career aspirations a reality.
Elizabeth Foundation is a national charity supporting infants and preschool children who are hearing-impaired, and their families.
The Horse Course was started to help violent offenders to change their behaviour. Their first five-day course in Dorset, with inmates at Portland Young Offender Institution, was found to be three times more effective than any other form of rehabilitation then on offer. This innovative programme has since grown to include courses for a wider variety of troubled young people. Our grants aimed to increase the number of young people they could help.
Jamie's Farm provide a unique residential experience and rigorous follow-up programme combining family, farm and therapy, in order to reengage children with eduational life and enable them to fulfil their potential both in school and in a wider social setting.
Magic Breakfast provides healthy breakfasts for thousands of hungry primary school children.
Mosaic supports bereaved children and young people in Dorset, or those facing the death of a loved one, and their families. Founded in 2007, Mosaic aims to provide counselling and care for children and families bereaved by the loss of a parent, sibling or loved one through any cause of death including suicide, murder, terminal illness and sudden, traumatic death. Mosaic also runs residential weekend programmes where children can meet others and share their experiences.
Oxford Summer Schools was launched at Oxford University in 1997 by The Sutton Trust, and was subsequently expanded to other universities. It was designed to give a week-long taste of university life to UK state school teenagers who otherwise might not consider taking a degree. Our grant buys text books for the Classics group.
Red Balloon Learning Centres are specialist schools to enable children who have been traumatised by bullying or other events to regain their self-esteem and continue their academic progress. The Foundation has donated to Red Balloon Learning Centres for several years, paying for libraries and refurbishment.
Seeability provides specialist therapy for young people who are blind and have other profound disabilities. Our grants have helped provide extra hydrotherapy and physiotherapy for the children and young adults, and increased the range of specialist therapies available.
Springboard helps young people achieve their potential by encouraging, motivating, building confidence, developing skills. Their beneficiaries are helped to succeed in a career within hospitality, leisure and tourism.
Starlight provides Fun Centres to brighten the lives of children in hospital.
Street Doctors is a volunteer-led organisation that teaches emergency first aid to young people who are at risk of violence, particularly knife crime. Their aim is to save lives not just through the first aid training but also through preventative education, to steer children away from commiting violent crime in the first place. Their interactive sessions take place in youth centres, youth prisons, community organisations, youth offending teams and schools in deprived areas.
Young Carers is part of the Carers' Centre for Brighton & Hove. It provides support and activities for young people aged 5 to 18 who are helping to care for someone at home who has an illness, disability, mental health, drug or alcohol problem. We have sponsored their "Family Fun Days", a free day out for young carers and their families, every summer from 2005 to 2017.
The Foundation has also given grants to three road safety charities, owing to the nature of Alex's death; Roadpeace, S.C.A.R.D. and S.A.F.E. Justice.
* The Alex Roberts-Miller Foundation * Registered Charity No 1093912 * PO Box 104, Dorking, Surrey, RH5 6YN *